Every year, I show everyone my bracket. So I decided to give you a nice little show here. I have invest a massive amount of time watching college basketball and evaluating each tourney team. Seriously, I probably have at least 37 minutes invested here. I'm pretty much an expert.
Second Round
(Yes it's the second round, 60 teams recieved a first round bye and 4 teams had to compete for the the next round.)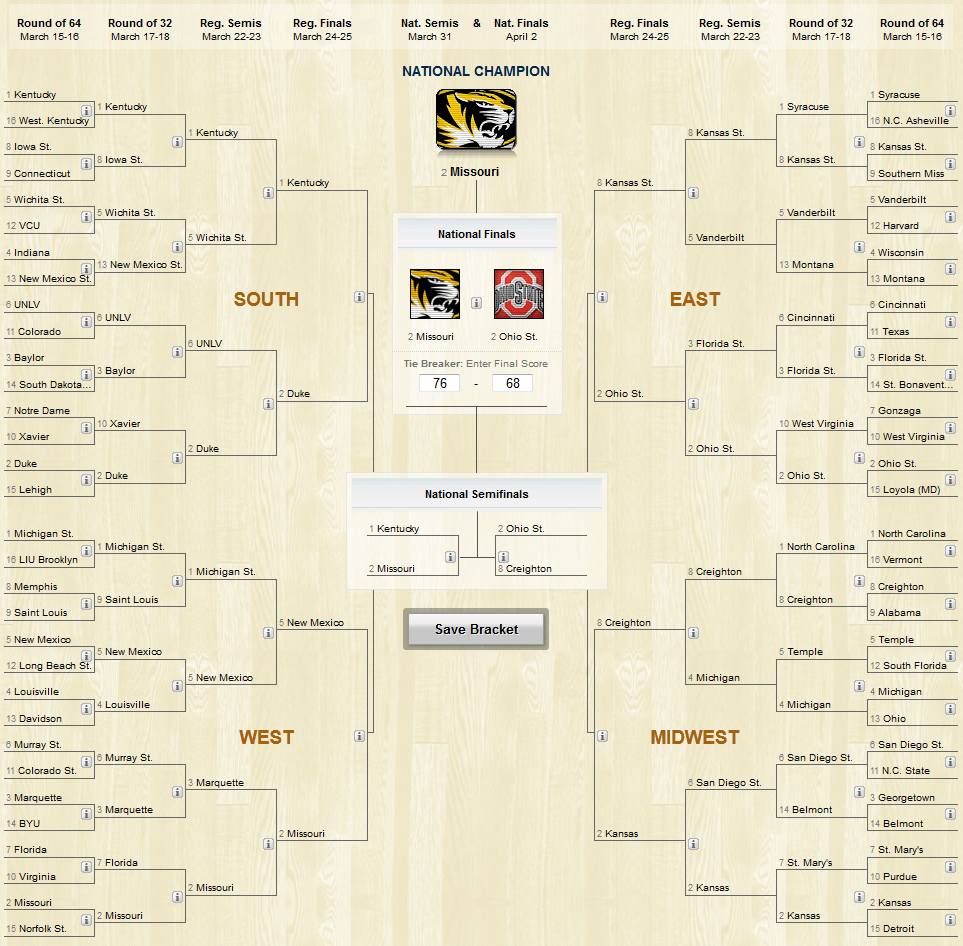 I'll update as the Tournament progresses...stay tuned.
Sweet 16
Mother of God...this is horrible. This will probably be my last update...because it's horrible. Horrible.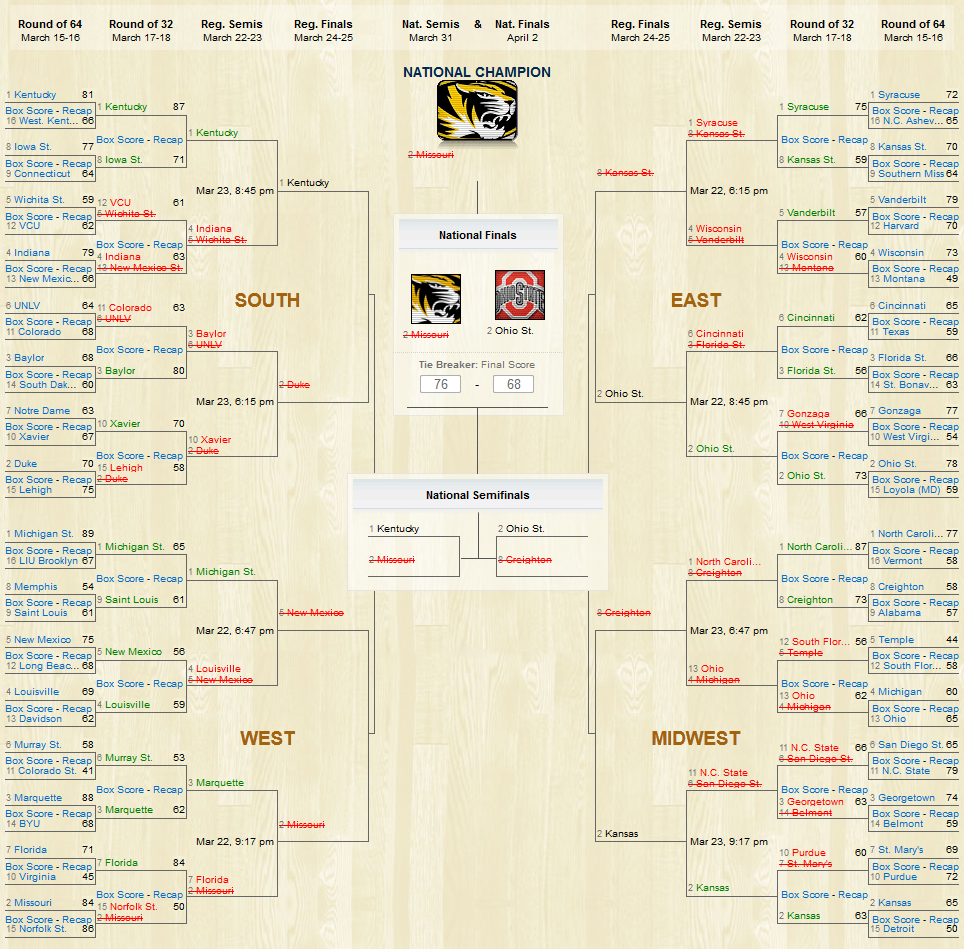 Did I mention how horrible it is?